"The Tricks of our Brain - Why Knowledge doesn't protect you from Deception"
An interactive talk on the Psychology of Deception - For all Owners of a Brain
---
I'm astonished, therefore I am!
Magicians amaze their audiences for centuries with their seemingly impossible illusions Illusionen. Since 10 years neuroscientists and psychologists throw an experimental view in the bag of tricks of the magicians. They hope to discover - in this large knowledge-base about deception, illusion and misdirection)- new insights about human perception and cognition. Thomas Fraps participated in some of these studies in the lab which resulted in several scientific publications co-author

In his amazing talk (see the shortTrailer (German)) he illustrates, the illusion of reality and lifts the curtain to give a rare glance at some of the psychological principles of the art of magic. He also demonstrates interactive illusions of our cognitive faculties and perceptions showing, why there is no foolproof protection against deception, starting from camouflaged animals to playful deceptions (e.g. magic) or criminal deceptions (like art-forgery). Deceptive strategies are part of our human condition and luckily an essential ingredient of evolution, which make magical illusions possible at all!


"Reality is just an illusion, albeit a very persistent one." - Albert Einstein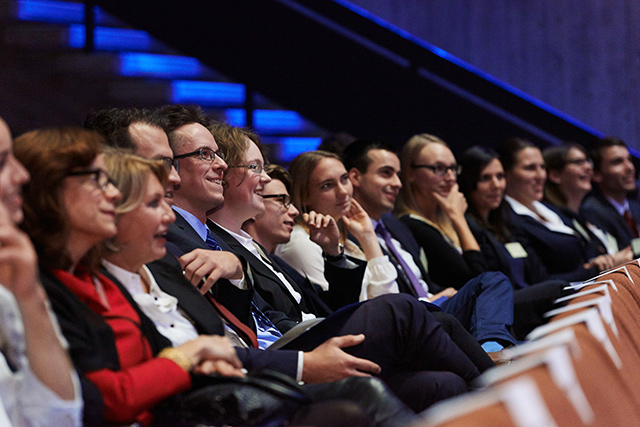 It's an informative talk for every owner of a brain! From corporate meetings to scientific conferences or public outreach programs. The talks mixes the theory, psychology and practice of deception and leaves the audience astonished about the pitfalls of our brains, since the experience one can be deceived despite getting the awareness that deception is going on!


HirnForschung und Zauberkunst
Die Faszination für die psychologischen Prinzipien der Zauberkunst und das Interesse an den Wahrnehmungs-mechanismen des Gehirns, führten Thomas Fraps 2009 zur Zusammenarbeit mit Psychologen und Hirnforschern in München (Graduate School of Systemic Neuroscience) und London (Goldsmith Universität). Seither lag er selbst im Hirnscanner, war Teil des ersten Workshops zum Thema Zauberkunst im Labor (ASSC'13), zaubernder Gast in Wissenschaftssendungen (ARD, arte, ZDF, 3sat) und hat als Autor und Co-Autor verschiedene Fachartikel in wissenschaftlichen Fachzeitschriften und Büchern veröffentlicht.

Der Vortrag macht einige der faszinierenden Fallstricke unserer Wahrnehmung, unseres Denkens und unserer Intution sichtbar und zeigt, dass jeder - selbst Experten - im Beruf und Alltag gravierenden Täuschungen erliegen können - ohne sich dessen bewusst zu sein. Denn psychologische Täuschungsmechanismen liegen nicht nur den spielerischen Illusionen der Zauberkünstler zugrunde, sondern auch den Finten der Kunstfälscher und Hochstapler, der Hacker und Hütchenspieler. Ein im wahrsten Sinne "ent-täuschender" Vortrag - sehr zum Genuß des Publikums!

"Mit Ihrem Vortrag, der bei unseren Teilnehmern auf sehr positive Resonanz gestossen ist, haben sie wesentlich zum guten Gelingen der Fachtagung beigetragen." - Dr. Karl-Peter Schackmann-Fallis, Deutscher Giro- und Sparkassenverband
Referenzen
Publikationsliste
ARD-Wissen
Spektrum der Wissenschaft