thomas Fraps - Portrait
Magician, Ex-Physicist & Grown-Up
---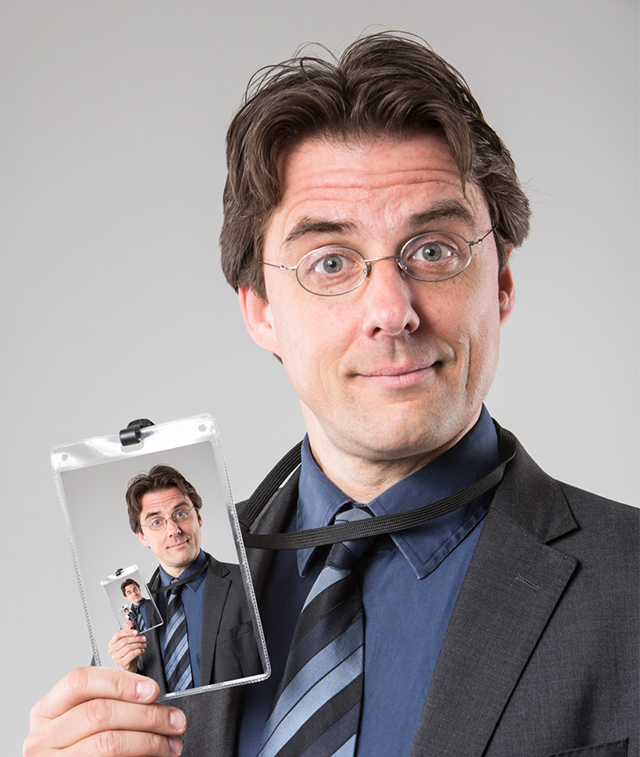 From Physicist to Magician
Thomas Fraps is a professional magician, ex-physicist and grown-up. He struggled with reality for the first 30 years of his life but finally won. Since then he travels the world as a professional magician and turns the laws of nature upside down (which he first studied as a physicist). Especially his alter ego "The False Expert", a special surprise speaker , delights and amazes audiences, at scientific conferences, corporate functions and business meetings worldwide, e.g. at an international medical congress in Munich, a supercomputer-conference in San Diego, a neuroscience meeting in Edinburgh or a corporateevent in NYC. The false expert knows everything about nothing and proves it with increasingly weird slides until the bluescreen of death ends the playful hoax and he reveals his true identity as an expert in entertaining deceptions, illusions and impossibilites.
more...
His background as a physicist brought Thomas Fraps not only a two-year stint as the host of a science show on German TV, but also a portrait in the scientific journal "Nature" in 2005 (so far the only professional magician to receive this one page real estate). Since 2008 he collaborates with psychologists and brain scientists in London and Munich who design lab-experiments using magic to learn about human cognition and perception mechanisms. He is the co-author of several scientific papers and book chapters. He gives public talks on the history and art of magic, the deceptive tricks of the brain and has won awards at the World Championship of Magic in 2000 and was awarded "Lecturer of the Year" by the Academy of Magical Arts and Sciences in Hollywood (with his fellow magicians from the ensemble "The Flicking Fingers").
more...
Trailer
Referenzen
Photos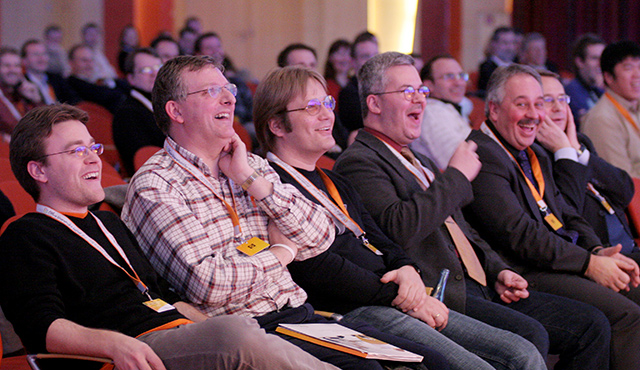 "Aus Staunen kommt Freude" - Aristoteles
Ein Beispiel für die erfreuliche Wirkung der Zauberkunst sind die seit mittlerweile 23 Jahren stattfindenden monatlichen Magic Monday Shows und jährlichen Münchner Zauberwochen, die Thomas Fraps mit seinen Kollegen Ben Profane und Gaston 1994 in einem Münchner Kleinkunsttheater ins Leben gerufen hat.

Mit seinem Kollegen Pit Hartling streift er seit 2004 im gemeinsamen Programm "Metamagicum - Wunder Witze Wissenschaft" durch die vierdimensionale Raum-Zeit und beantwortet wissenschaftliche Fragen, die Sie sich sonst nie stellen würden. Und mit dem zehnköpfigen Zauberensemble "Die Fertigen Finger" erhielt er Auszeichnungen von Siegfried&Roy in Las Vegas und der Acadamy of Magical Arts in Los Angeles, spielte im wiederholt ausverkauften Prinzregententheater in München und erhielt zahlreiche Engagements ins Magic Castle in Hollywood, bevor er 2014 mit seinem Soloprogramm "Geht auch ein Zauberer...?" Premiere feierte.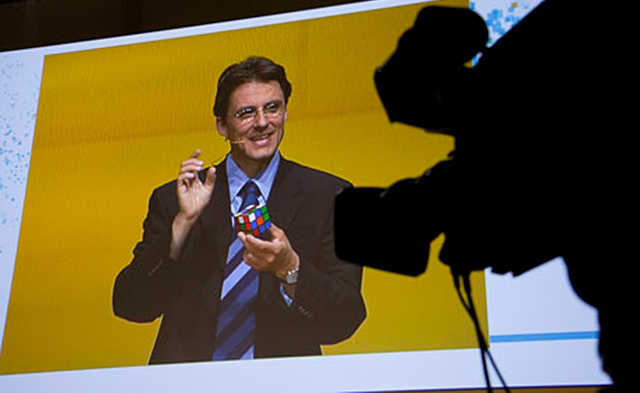 Zauberkünstler, Moderator und Falscher Experte
Thomas Fraps war in zahlreichen TV-Sendungen (ARD, ZDF, arte, 3sat) zu Gast, moderierte selbst zwei Jahre lang eine wöchentliche Wissenschaftssendung im Bayerischen Fernsehen ("Faszination Wissen") und hat jahrelange Erfahrung als live-Moderator bei Galashows, Firmenveranstaltungen und Tagungen.

Vom Falschen Experten und Comedy-Redner über Moderationen und Vorträge, bis zur reinen Zaubershow, Thomas Fraps stellt bei den unterschiedlichsten Anlässen seine Vielseitigkeit unter Beweis und zeigt dabei, wie man mit erstaunlichen Illusionen kleine Kommunikationswunder (be)wirken kann - getreu dem Motto:

Die Realität ist oft überbewertet, freuen Sie sich auf die Gegendarstellung!
Trailer
Referenzen
Fotos